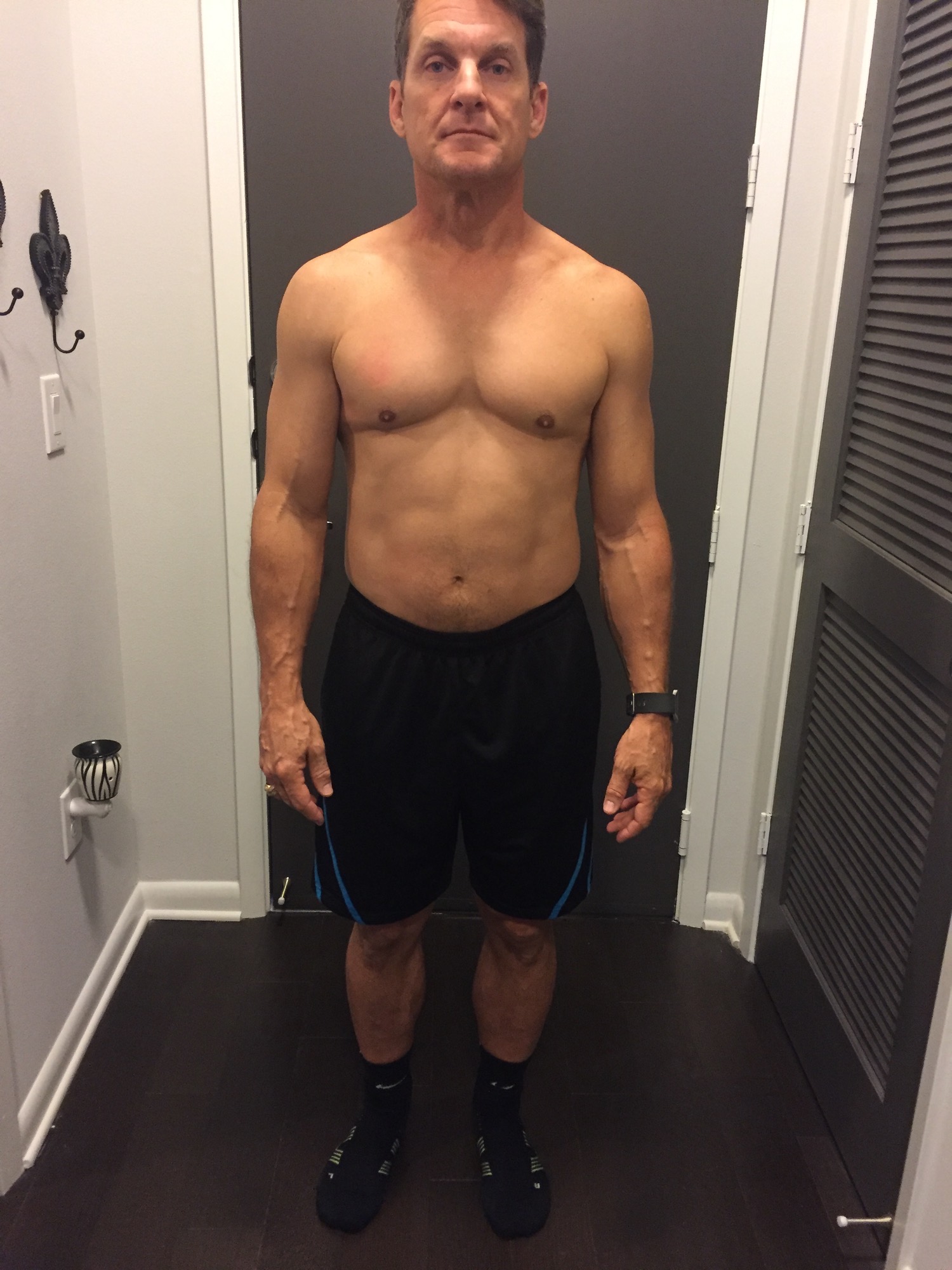 Russ
At 54, I didn't think it was possible to reshape my body and get rid of my belly. Lauren's nutrition and fitness plan changed my life. I eat more now than I did before - but now it's healthy portion sizes with plenty of exercise. It takes both if you expect to see results.
Peggy
One day, I came up to my coach, Lauren Stogner ,with a picture and asked her…. "Is this really possible? Can I look this way?" I told her I wanted to look like that picture for my 40's and I will never forget her words: "You can achieve what ever you want but it will take dedication and discipline!"
Sharon
I am elated and proud of myself. I'm so thankful for the knowledge, positivity, care, and guidance LSF has given me. I am an example of what it looks like if you trust and follow her program aggressively. LSF strongly promotes natural wellness and a way of healthy living through diet and exercise that is sustainable and doable at whatever age and fitness level.